Delicious One-Pot Recipes for Those Busy Weeknights
Date Posted:18 June 2020
Dinner is one thing many of us look forward to after a busy day. And with these 30-minute one-pot dish recipes, we can definitely do that!
Winter sure is setting in in Australia. The change of seasons paired with work and stress – particularly with this pandemic going on – can take a toll and bog down anyone. Dinner is one thing many of us look forward to after a busy day. And with these 30-minute one-pot dish recipes, we can definitely do that!
Garlic and Rosemary Chicken Thighs Fried to a Crisp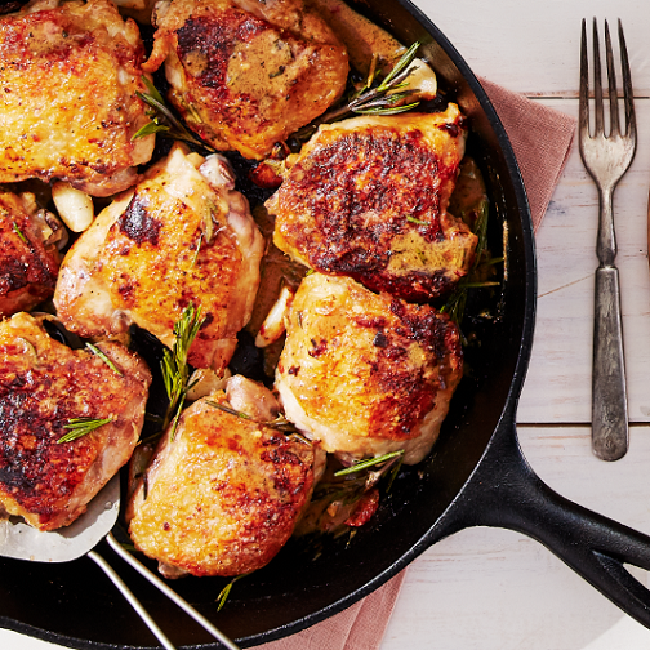 This Country Living recipe introduces a novel way to get the chicken thighs thoroughly cooked and crispy – flattening them using a smaller skillet that's weighted down with cans of soup!
This dish calls for small chicken thigh cuts seasoned with salt and pepper and placed – skin sides down – in a preheated cast-iron skillet. Place a smaller skillet on top weighted down by soup cans so they'll cook well and crisp. Once they turn golden brown, add garlic and flip to cook the other side.
And it's truly a one-pot dish as you have to use the same skillet for the sauce after the chicken's done.
Cheesy Chicken Fare in a Skillet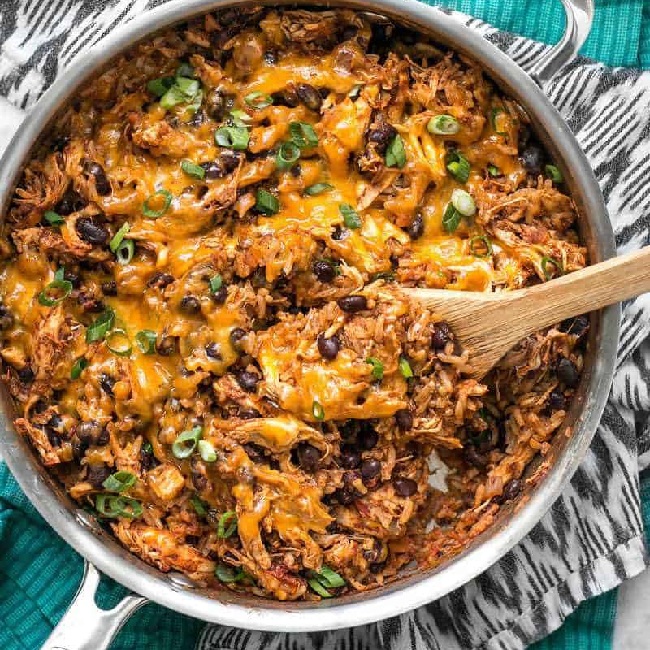 Chicken, salsa, beans, and cheese in one dish – what more can you ask for? If you're a rice aficionado, then this recipe from Budget Bytes is definitely for you.
You can use pre-cooked chicken for this dish – something you can get from a rotisserie, or use the leftovers you have at home. Just throw in the white-grain rice, salsa, drained black beans, shredded pre-cooked chicken, and chicken broth in a pan, mix everything up and bring to a boil. After this, simmer for 15 minutes more, top with cheese (let it melt for more flavor) and green onions and it's done!
You can now delve into its cheesy, flavorful goodness.
One Pot Lasagna That's Easy to Make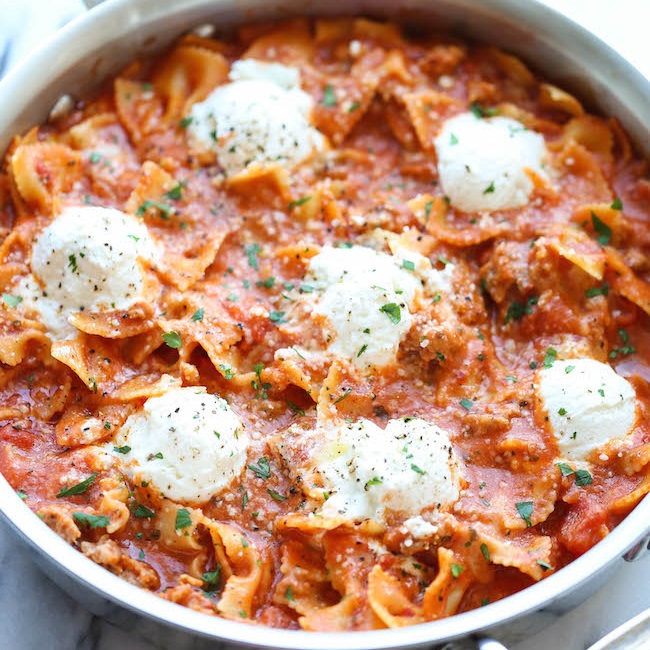 Lasagna might be delish but for the inexperienced cook, making it can be a nightmare.
However, this one-pot recipe from Damn Delicious breaks down this complicated Italian dish into something anyone can whip up using one pot.
It only takes thirty minutes to cook. It doesn't involve the painstaking process of layering noodles, meat sauce, and cheese as the pasta gets cooked right along with the meat and sauce. What's more, the ricotta mounds added on top make for one savory fill.
Easy One-Pot Chicken Chow Mein
What we love about this The Recipe Rebel recipe is that it makes for one complete and healthy meal – noodles for the carbs, chicken for the protein, and the added vegetables for your nutrient needs.
And to make prep time breezier, you can pre-cut the veggies and store them or get those frozen bagged ones from a grocery nearby. You can also use pre-cooked chicken. And if you don't have chow mein or ramen noodles at home or can't find these in the local store, use spaghettini pasta as a substitute.
And one more thing – the hoisin sauce is an important element to this dish's flavor. Add heaps of it!
With all these easy-to-make fares, it's vital to have a trustworthy pot and pan to use. Check out our cookware line and have a swell time cooking!