Let's Fondue It !
Date Posted:15 April 2021
Fondues were the Swiss farm families' way of feeding themselves during the winter months way back in the 18th century. It allowed them to make use of stale bread and the ends of hard cheeses by melting the latter with wine and dipping the former in it. But what started as a food supply stretcher has now become a trend. Dipping munchies in the gooey goodness of cheese or chocolate sounds so lavish!
However, fondue options are not limited to cheese and chocolate. You can actually have a meat fondue --- either cooked in oil and dipped in the sauce of your choice after or enjoy a broth fondue which is lighter in calories compared to the former.
So, if you're planning an intimate get-together with your family or some close friends, why not try to fondue it? You don't have to be a connoisseur to pull off a fondue party perfectly. You just have to remember these important pointers.
Cheese Fondue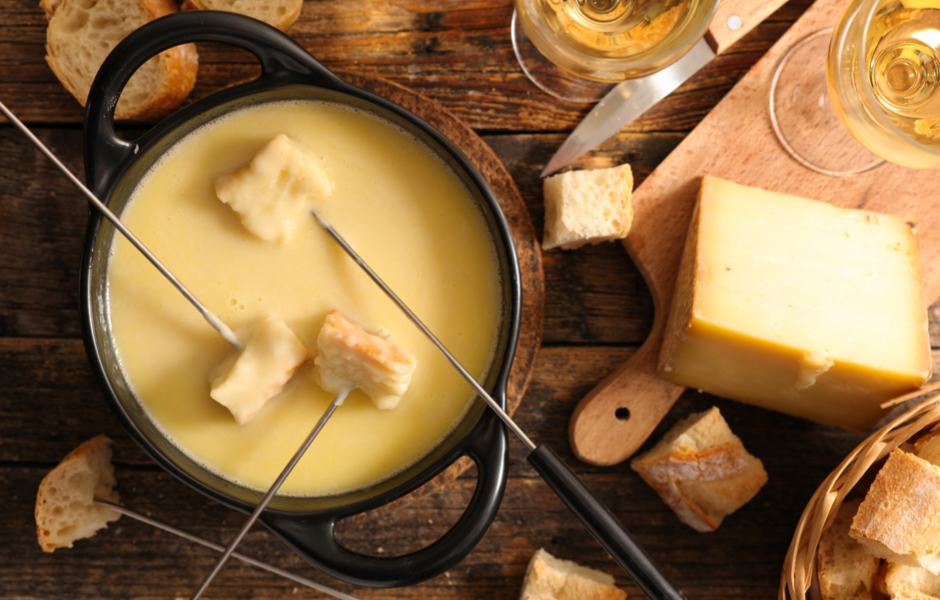 Always use quality cheese and wine when making your fondue. You don't have to break your bank for that bottle of wine; just make sure that what you're using is white and is something you'll enjoy drinking. As for the cheese, you can use traditional ones like gruyere and gouda or pair the non-traditional cheddar with gruyere. You can also sub the wine for your favorite beer. This works well with cheddar fondue.

You can't dump everything in the pot and expect everything to end up smooth. Add the cheese gradually. Grate your cheese rather than chopping them. And for that extra smooth ummph, toss your cheeses with cornstarch thoroughly.

What goes well with cheese fondue? Hard breads like the French baguette or sourdough, tart apples, cherry tomatoes, potatoes - the roasted ones or the chips, bacon, steamed broccoli, and pickles go amazingly well with cheese.
Meat Fondue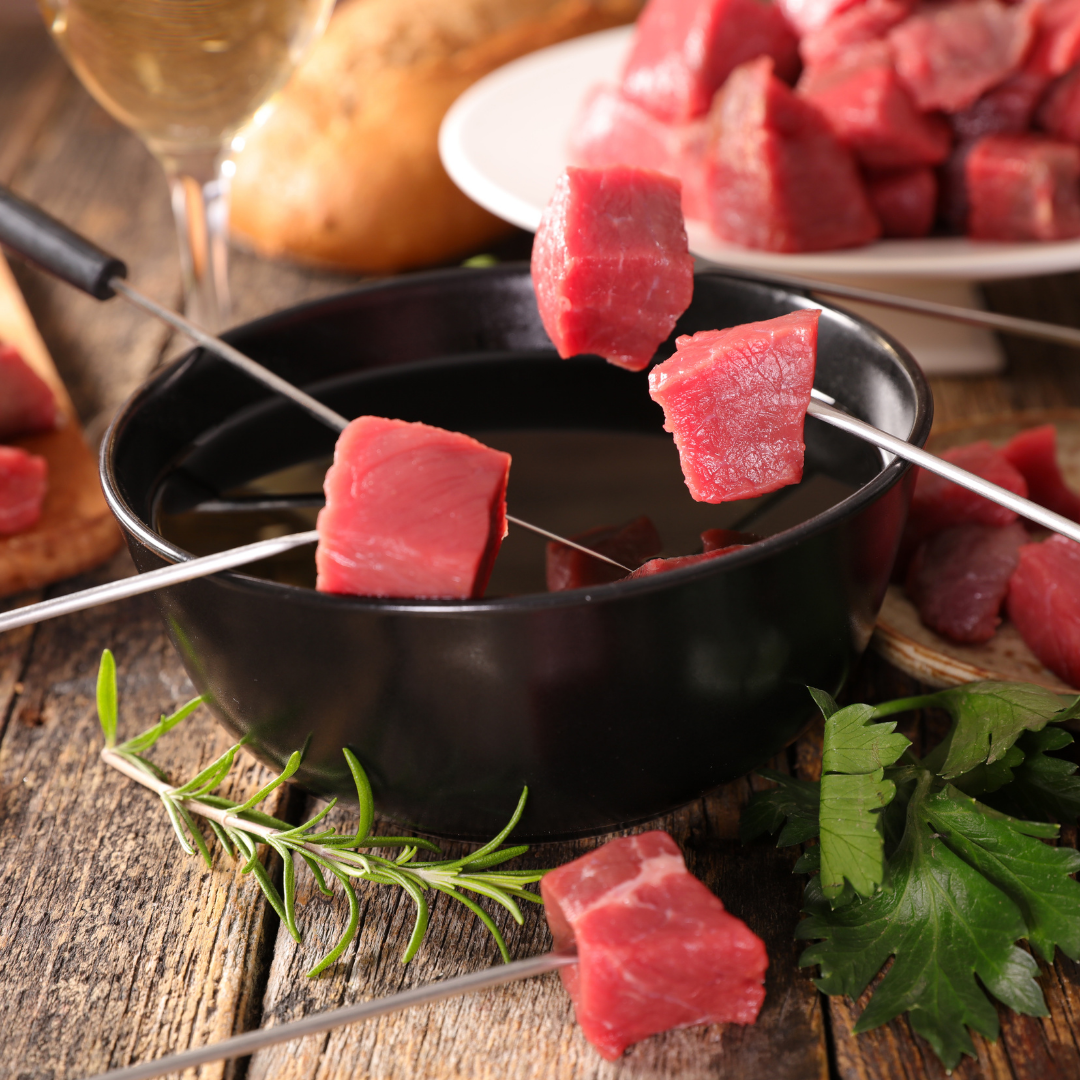 Make sure your fondue pot can handle cooking meat. There are pots that are specifically made just for chocolate and cheese as these two only require low heat. Meat requires higher heat for cooking so make sure the pot you use is up to that.

Use peanut or canola oil if you choose to fry your meat fondue. Let your guests cook the meat in the fondue pot and prepare sauces according to their preferences for dipping.

You can also make a broth fondue. What's in it? Meat broth, chunks of meat to eat plain or with the vegetables of your choice along with different seasonings.
Chocolate Fondue
Don't limit your dessert fondue to just chocolate! You can also do a chocolate-caramel or a matcha-white chocolate combo fondue. And aside from breads and biscuits, fruit slices are also ideal dippers.
Whether you want to try making your own dessert fondue or are planning a meat fondue party with your loved ones, your fondue needs vary. But whatever those needs are --- from pots to forks to other fondue accessories --- we make sure that here at Purplespoilz, you'll be able to find what you're looking for.
Nothing is heartwarming as seeing your loved ones gathered in one table, dipping and munching to whatever fondue goodness you have concocted and enjoying talking to each other in between dips and bites.