Want Delish Homemade Pizzas? Remember These 5 Tips!
Date Posted:30 April 2021
Pizza is a favorite even in the land down under. And unlike most pizza eaters, Australians tend to be more forgiving with our pizza toppings --- yep, we accept that pineapple can be a pizza topping. And while it's easy to have pizza delivered over to our homes, the homemade alternative is fun to make, definitely can be more customized to your family's liking, and healthier.
So make family dinners fun and delish pizza nights with these 5 tips in mind.
1. You can use store-bought pizza dough. There are good choices you can find in your local grocery store. Dough prep is one of the things that make pizza-making in the past a pain. But that's long forgotten now as the market's already teeming with premade ones.
Pizza dough can last up to three months in the freezer. Just make sure that you thaw the dough for at least 12 hours or overnight before you use it. Bring it to room temperature by placing it on your kitchen countertop. Once thawed, use flour liberally and gently knead it with your fingers to remove air bubbles.
Don't want store-bought? Then, make dough prep easier with self-raising flour.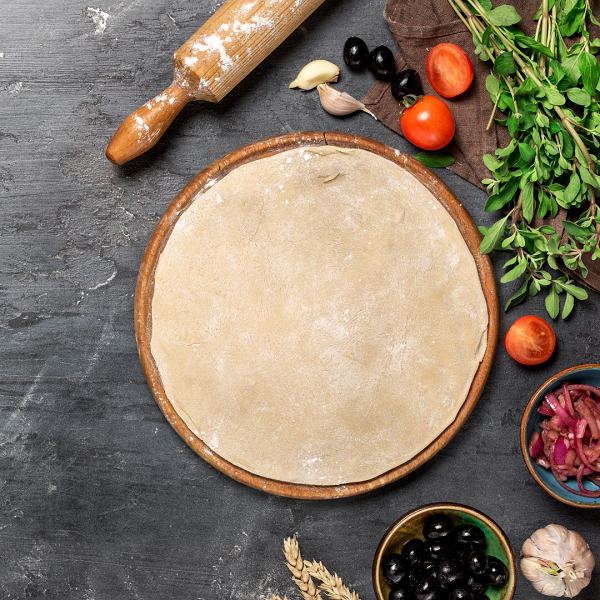 2. Don't be afraid to think outside the "traditional pizza box" for your sauces and toppings. While the rich authentic tomato sauce is every pizza's default mode when it comes to sauces, pizza is a dish open to experiments. Want a pizza with an Asian kick? Try using Thai peanut sauce. For a Mexican-inspired one, enchilada sauce works best. Use Alfredo sauce for a white pizza or pesto for a green one. Just remember that the green sauce blends best with herbs and vegetables so go easy on the meat with this one.
Additionally, you don't need to saute your sauce along with the elements you want to add to it before you slap it on the dough. Just add in a bit of olive oil, salt and pepper to taste, and whatever herbs and spices you want. Everything will get cooked in the oven --- dough, sauce, and all.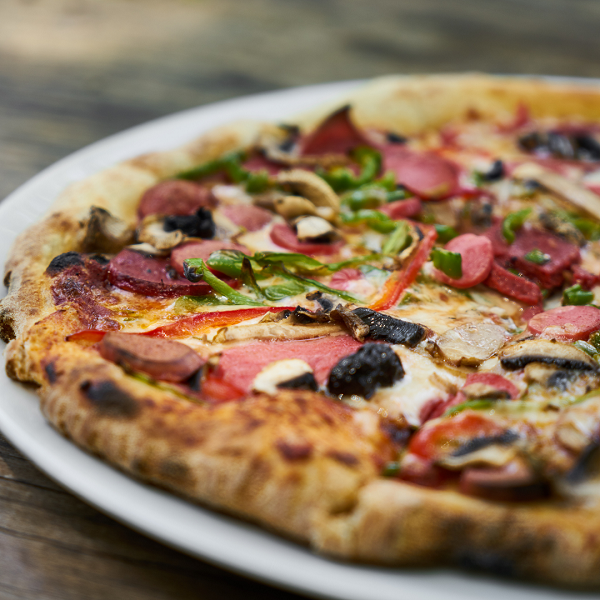 3. There are light and heavy toppings. For the former, go all out! For the latter, use sparingly. Pizzas are a fun way to eat - and convince your tots to eat - vegetables. The rule of thumb with toppings is this: you can go all out with the light toppings but use the heavy ones sparingly to even out the cooking time. Crowding your pizza with meat slices can have adverse effects --- burnt and blackened bottom but undercooked and soggy middle.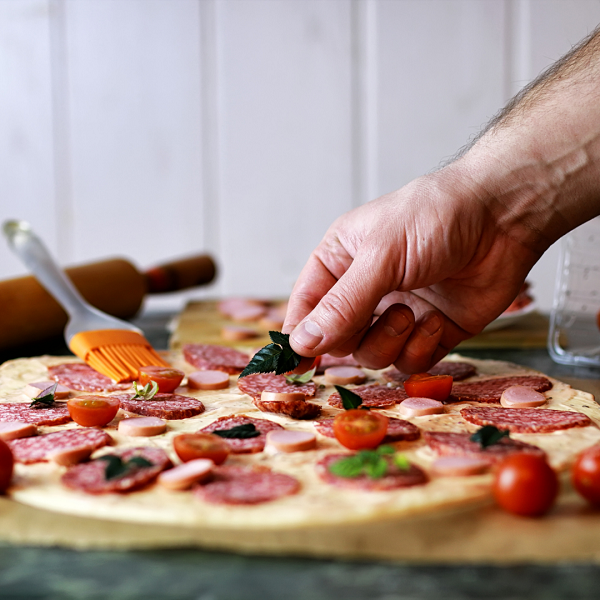 4. Go easy on the cheese. Filling every inch of your dough with cheese can put on excess weight to your pizza resulting in it being greasy when cooked and falling over as it won't be able to carry all the cheesy heaviness.
Word for the wise: add your cheese - particularly if you opt to use fresh ones - at the last few minutes of your cooking time. This allows it to melt without letting its moisture seep into the dough. Then, give your pizza a bit to cool off, about three minutes, before taking it out of the oven so the cheese can set in.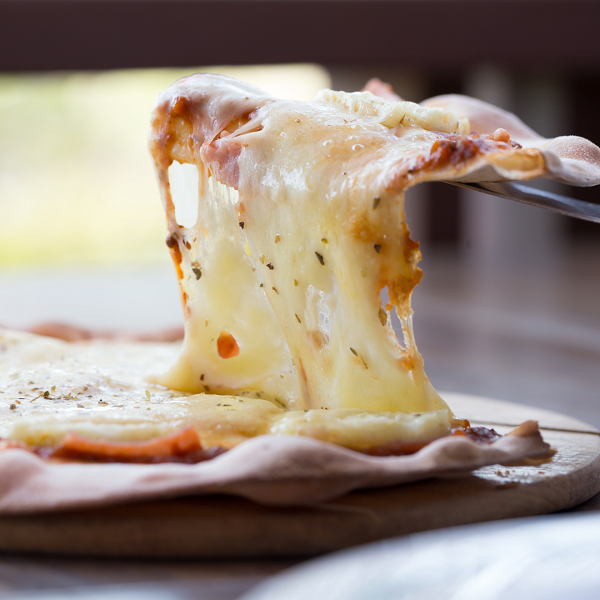 5. The tools you use in cooking and serving your pizza matter. Make it a must to have the right tools at hand. Purplespoilz has a wide range of premium pizza tools - and even a top-notch but affordable pizza oven! - for you to choose from. Allow us to truly put the word fun in your fun pizza nights with friends and loved ones.